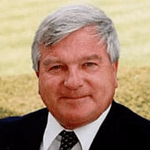 Mr. Neil Ashley (Chair)
A civil engineer by profession, Neil's early career was in home and international construction. In the 1980s, as a joint MD of Balfour Beatty PLC, he led the UK's leading construction exporter on all its overseas activities. In 1989, he headed up the buy in/buyout of ARC construction businesses from Hanson PLC and remained the founding Chairman of Amey PLC until his retirement in May 2001. This period included Amey's floatation on the Official List of the London Stock Exchange and saw the company into the FTSE 250 with a market cap of £1.4bn in 1999/2002.
He was Chairman of Energy Power Resources Ltd. for 6 years prior to its sale to Macquarie in 2005, and was a founder investor in 2001 and an NED until 2010, and remains an NED in a Recovery Fund, Volvere PLC which was floated on the AIM Market in 2003.
He is a former Regional Chairman of the CBI, and of the Oxford University Hospitals NHS Foundation Trust (one of the largest NHS teaching trusts in the UK), from 2000 to 2003. He was the Senior Governor of Oxford Brookes University from 1998 until November 2006, when he was awarded an Honorary Doctorate.
He has, over the last 15 years, been active in charitable giving and fundraising, as both a patron and trustee with various medical and educational charities including the Oxford Cancer Campaign, the OUH Charitable Funds, Oxford Brookes and the Mulberry Bush School, Cancer Research UK, Institute of Cancer Research, and the Oxford Colon Cancer Trust (OCCTOPUS) from 2004 to 2017 as a Trustee and now Patron.
Mr. Michael Greenall (Surgeon)
Michael Greenall Bsc, MB ChB, ChM, FRCS, FRCS(Ed), is a retired NHS surgeon having worked at the Oxford University Hospitals since 1978.
He qualified from the University of Leeds and initially trained in Leeds, Bradford and Scarborough. In 1978, he came to Oxford and underwent further training. In 1983, became Fellow in Surgical Oncology at Memorial Sloan Kettering Cancer Centre in New York, where he remained until appointment as General Surgeon and Surgical Oncologist at the John Radcliffe Hospital in 1985.
During his time as a Consultant in Oxford he developed, with the help of clinical oncologic colleagues, the breast and sarcoma clinics. He became a Council Member of the British Association of Surgical Oncology and has published over 100 articles.
As part of his remit he had a major commitment to the management of breast cancer and treated some five thousand patients in the course of his career.
Mr. Miles Ashley
Miles (FICE, FRICS, FRSA) is a civil engineer with more than 35 years' experience in construction and property. He is a Fellow of the Institution of Civil Engineers, The Royal Institution of Chartered Surveyors and the Royal Society for the Encouragement of Arts, Manufactures and Commerce.
He was the TfL Director of Construction, delivering a £5bn programme encompassing developments such as Tottenham Court Road, Victoria and Bond Street stations and extensions to the Northern and Metropolitan Lines. He founded Wessex Advisory Ltd. in 2016, which provides assurance, procurement and strategic advice to infrastructure owners and their supply chains. He is an accredited Infrastructure and Projects Authority (HM Treasury) High Risk Reviewer.
Over his career he has worked in contracting for Balfour Beatty and Lovell Construction; project management as a director of Clarson Goff and in property development as the managing director of Heritage Property Group.
He recently chaired and co-authored 'Project 13', the Infrastructure Client Group report establishing a new delivery model for infrastructure, subsequently adopted by Heathrow Expansion, Network Rail, National Grid, Highways England, and Sellafield and Environment Agency. He was founding chair of the Infrastructure Risk Group and is a past master of the Worshipful Company of Paviors, a City of London livery company.
Mr. Richard Ashley
Richard has multiple years' experience working in mid to senior level recruitment and search predominately within the HR and Finance sectors. An REC (Recruitment & Employment Confederation) Fellow (FREC), Richard works with UK and international clients and candidates, from board-level down translating business requirements to solutions, recognising the need to consider people and processes to reach positive business outcomes.
Prior to working in the recruitment sector, Richard held a senior management role within the corporate travel, conference and exhibitions sector, where he had responsibility for the corporate travel division, and project managed and attended multiple global defence and aerospace tradeshows on behalf of UK industry & government clients.
In addition to his duty as Trustee, Richard acts as The Ashley Charitable Trust's Company Secretary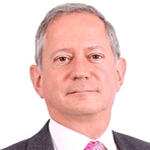 Mr. Ian Miles (Accountant)
Ian qualified as a chartered accountant with Grant Thornton in Oxford and spent considerable part of his time there advising charities and their trustees.
In 2008 he became a partner in James Cowper Kreston and heads up the office in Henley on Thames. He continues to advise charities as part of his work.
As part of his extra-curricular activities, Ian is the chairman of trustees of the Sobell House Charity, raising funds for the Oxford based terminal care hospice, a role which he thoroughly enjoys. He has been a trustee of The Ashley Charitable Trust since December 2015.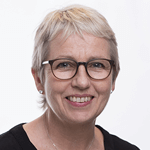 Dr. Bernadette Lavery
Dr. Bernadette Lavery has 25 years of consultant oncologist experience in Oxford specialising in breast cancer, supervising all required drug and radiotherapy treatments for her patients. She has always had an interest in management and undertook an MBA early in her consultant career; she has held multiple local and regional leadership roles in cancer since 1995, including an extended period as breast cancer lead in Oxford and Thames Valley. She has been integral to many local service developments and innovations in oncology throughout her career. She also worked part-time for NHS England as a senior clinician within Cancer Networks for eight years from 2011, ultimately as Thames Valley Cancer Alliance Clinical Director.
She retired from full time work for the NHS in spring 2019, returning part-time in summer 2019, focusing entirely on clinical activity. She also continues to work privately as a breast oncologist.
Her interests outside of medicine are predominantly in music as an active member of the Radcliffe Orchestra and the Opus 48 Choral Society. She is also frequently found 'messing about with horses', on a ski hill, or enjoying meeting up with friends.
Previous trustees:
Mr. John Cole, retired in 2015 after 19 years service.
Mr. Malcolm Gough (surgeon), retired in 2008 after 12 years service.